The AUA is the professional association for higher education administrators and managers. As well as being a representative voice for higher education professionals within the sector, the AUA also offers support and guidance to its members.

Convene attended their Annual Conference in Manchester as an exhibitor on the 10th and 11th of April, 2017.
This year's theme was 'Transformation', which is very appropriate given the many changes which we know are in progress. Talks ranges from politics to diversity and even advice on how to deal with a multi-generation workforce.
Convene has helped education institutions around the world have better governance meetings, cut back on print costs and waste less paper.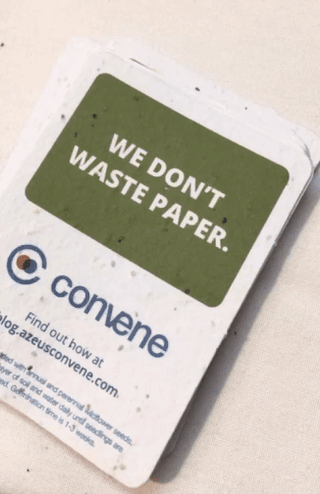 Only a quarter of UK Universities are on track to meet their carbon reduction targets by 2020. Teams leading environmental initiatives are being cut and sustainability strategies have not been renewed, according to the results of the 2016 People & Planet University League.
'What we can be sure of is that the future of higher education will be different, and we want to face those changes and embrace the opportunities they will bring´ - Kathryn Fowler, FAUA. Chair of the AUA and Deputy Director, Aberdeen Institute of Energy, University of Aberdeen.
Convene is an award-winning digital meeting solution which can be configured specifically for your organisation to incorporate an easy-to-use, seamless, and secure digitalised process of creating and managing board meetings and associated meeting materials.
Designed for senior executives, executive assistants and administrators, Convene is an end-to-end comprehensive solution that helps everyone to be fully prepared for the next meeting. More importantly, Convene is a paperless solution that helps create an environment-friendly workplace incorporating processes that are green and sustainable for your business or organisation.