What a difference a year can make! Walking up the stairs towards the entrance to Manchester Central's enormous conference centre in the glorious sunshine felt a bit different to previous years. There was a more positive feeling in the air and lots of speakers ready to debate the hot topics.
In 2016 we'd just heard the news of the EU referendum; and last year the Grenfell Tower disaster plunged everything into darkness. However, this year was about reflection and discussion on the future of the housing sector and ways to tackle the housing crisis.
The key themes of this year were:
RETHINKING SOCIAL HOUSING
Terrie Alafat, Chief Executive of CIH presented the seminal report on the future of social housing. With 3.9 million households in England, almost 17% of the population, living in social housing, importance will be placed on tenants having a voice and challenging the stigma and stereotyping attached to social housing.
DISRUPTION
Alastair Parvin, co-founder of WikiHouse challenged the lack of innovation in building styles which he says have not evolved in 150 years, and gave suggestion on how the industry as a whole can move forward and shake-up old ways of thinking.
AUTOMATE BACKOFFICE PROCESS, GET CUSTOMERS TO SELF SERVE TO SAVE MILLIONS
Andy Belton, COO of Notting Hill Genesis discussed a project using consumer apps to provide a better customer experience whilst delivering £2 million per annum savings for Notting Hill Genesis.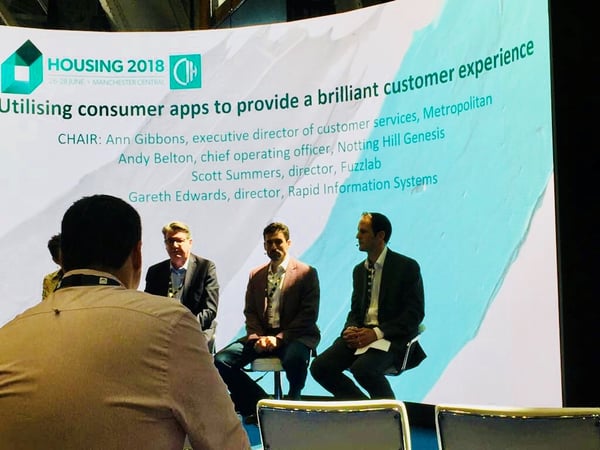 In between keynotes and panel discussion, many of our current customers made their way to our stand to say hello. This included board members, chief executives, and governance managers from Northern Ireland Housing Executive, Your Housing Group, Onward Housing and Westward Housing.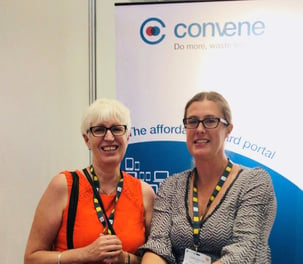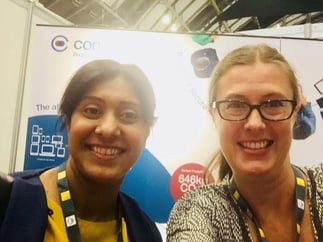 And our newest client from Accord Housing even gave me an introduction to a very special conference attendee!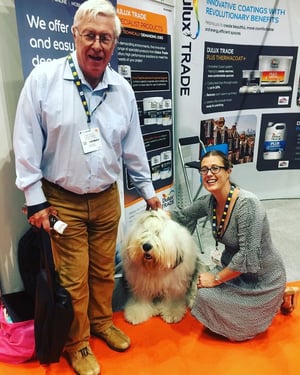 After all the catching up and discussions, all I can say is that it was a pleasure meeting so many clients and talking to people about how they want their housing associations to do more with less. Convene will continue its commitment to the sector and we look forward to next year's conference.