Last week Convene attended another successful CCN Conference in Guildford.
The theme for this year's well attended, lively event was 'Unleashing the Potential of Counties'; designed to showcase the great work county authorities are doing, in driving economic and place-based growth agendas.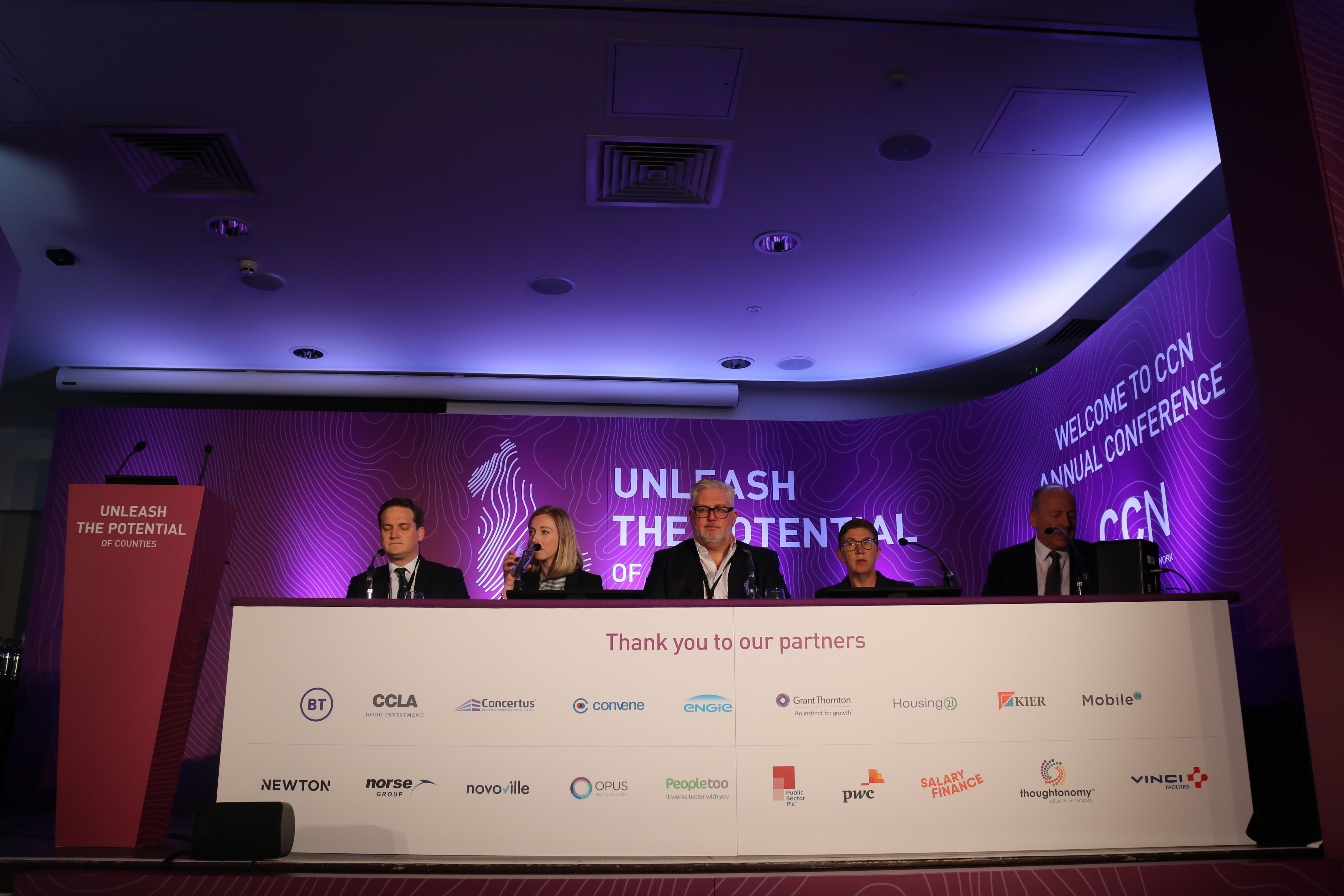 In Councillor David Williams, CCN's Chairman words: 'Councils have shown that they can transform and innovate to continue to provide frontline services…. with the right tools, the right powers and the right funding we can do much, much more."
At Convene transform and innovate are both terms we are both very familiar with and strongly aligned to.
This was Convenes' second year at the CCN conference, and it was great to meet and share information with many of the 28 councils in attendance. Convene was on hand to talk to councillors about digital tools can streamline council meetings, and we had a lot of interest in our solution following demonstrations to a number of delegates seeking methods for smarter, more efficient working.
With an election less than 3 weeks away, and the issues of health, climate change and many others high on the agenda, member councils are increasingly occupied with finding ways to work with the incoming administration in order to solve them. Digital solutions hold a pivotal role as the agents of transformational change within local government, streamlining business processes, increasing efficiency, and allowing busy county councils to focus on the important issues facing them in the current climate of political transition.
We were also delighted to share customer success stories with Councillors showing how and where our digital board solution has streamlined council meetings. Buckinghamshire County Council, Central Bedfordshire Council, Greater London Council and The Isle of Wight Council have all implemented Convene for a range of requirements including public meetings, housing and democracy.
This year's conference highlighted the need for new and innovative ways of working within Councils. Convenes' digital meeting platform can achieve this by streamlining all meeting types via a browser-based portal and a user-friendly app, downloadable on any device. Convene provides a two-factor authentication solution with greater control over document access and sharing, and it can help meeting administrators find more efficient, time saving ways of working too, since it eliminates the need to extract information from Word, Outlook, Dropbox and more when putting agendas together.
The daily commute can sometimes be a bind! We spoke to councillors who faced longer home to office journeys, which sometimes made it difficult for them to attend meetings. We were pleased to tell them that distance is never a problem with Convene! Users can download meeting papers for review and annotation and join meetings remotely via their chosen device. So there is never a need to miss a meeting, and there's also the added benefit of having the minutes and meeting actions downloaded automatically for immediate viewing.
Find out more about how Convene can transform your meeting process.