Convene attended the MobileGov Wold Summit and Global mobileGov Awards in Brighton. This event promotes advances in the field where CIOs, CTOs, mGov employees, and other mobile ICT experts from around the world came together to share their expertise and discuss recent developments.
We celebrated a decade of progress on mobile public services and if you'd like to learn more about this topic, we recommend you to read our blog 'The adoption of the technology in the public sector' and our 'Mobile working' blog series.
Some of the topics covered at the show:
Central government services – mobile health, mobile education, mobile security, mobile payment and mobile ID etc.

Local public services – smart cities and mobile services to the citizens at the local level.

Mobile enterprise for the Public Sector, Flexible working, BYOD, etc.

Emerging technology trends that have implications for mobile technology utilization in public sector including but not limited to IoT, 5G, Big/Open Data, Open Government etc.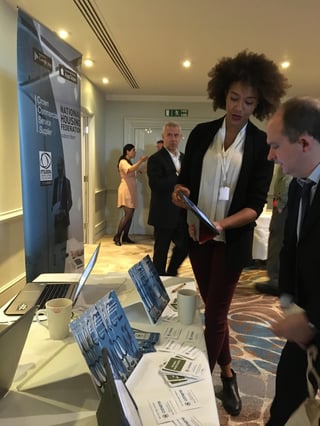 Convene is a paperless mobile app that can be used to improve meeting efficiency. As a multi-awarded mobile app, Convene serves its clients in over 30 countries through its easy-to-use, affordable and sustainable features. Users no longer have to stay in one place to meet!
Convene is designed for all levels of any organisation. Whether senior executives or administrative staff, Convene helps you to be fully prepared and organised for your next meeting all while creating an environment-friendly workplace that is sustainable.