The Annual Healthcare Efficiency through Technology (HETT) Conference provides a unique opportunity for leaders in healthcare to share ideas with leading companies in health informatics, clinical technology, apps, medical devices, data analytics and data security as the NHS enters the digital age.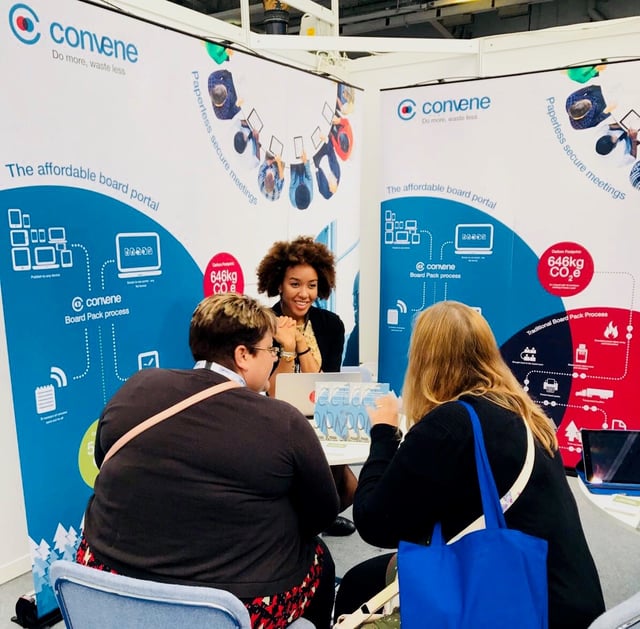 We at Convene were excited to participate again at this event. Our Digital Experts talked to many attendees about how a digital meeting solution can help the NHS cut costs and build more efficient business processes. Digital meetings on a secure platform such as Convene, can help save meeting participants and administrators time and simplify everyday tasks, so they can get on with doing more important things.
The goal for a paperless NHS may have moved but NHS organisations around the country are adopting digital practices at board and senior management levels, which is the best way to lead the charge.
If you are wondering how you can implement a one-stop digital meeting solution after making do with PDF collators, our client, NHS Blood and Transplant, recounted how they went about it here.
Or, if you are thinking about implementing a digital meeting solution and need a bit of help contact the person who guided NHS B&T, Nottingham University Hospital, Moorfield's Eye Hospital and many others.