Another year and another successful ICSA event. As the designated content person here at Convene, this is one of my favourite opportunities to find out what our clients and users of our board and meeting app are talking about.
This year's conference opened with an interesting perspective on board diversity from Andrew Griffiths, Minister for Small Business and Corporate responsibility.
Board diversity, business in a post-Brexit Britain, and new agendas for governance dominated the talks and panels list.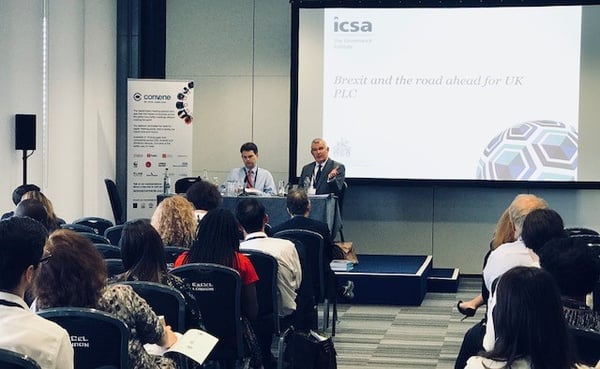 This year we had the privilege of sponsoring the talk on Brexit and the Road ahead for UK PLCs.
Professor Michael Dougan from the University of Liverpool and Paul Butcher from Herbert Smith Freehills led the discussion on the latest whitepaper and added heir insights from their own clients and consultants.
Frighteningly only 27% of companies are actively addressing how they business will be affected by Brexit. The banking sector has been addressing this continuously. However, the problem is the lack of clarity and the fact that the UK is at a disadvantage at the negotiating table.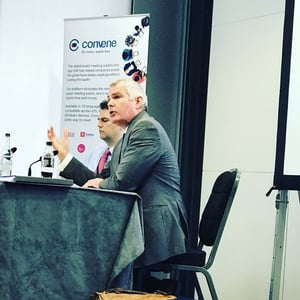 Contingency plans need to be in place and constantly evolve. Right now, the government has not outlined any plans on reform or regulation when it comes to agriculture and fisheries, despite the protests a few months ago.
But where can you start if you haven't yet? The experts suggested that you ask if your company is no deal ready and is your company's supply chain and or partners no deal ready?
So will this be a deal or no deal situation? We have till March 2019 to find out. Also Convene's board portal and digital meeting app will still be available in French, Italian, Greek, German, and Spanish in 2019.