The focus of this year's ICSA annual conference was to prepare for the future of corporate boards with an emphasis on the need for businesses to have a purpose beyond profit and to be more environmentally conscious.
In the breakout session "Purpose beyond profit: what's the business case?" – sponsored by Convene – Andrew Wilson (Purpose at Edelman) explained how both customers and employees are now more discerning which means that the transparency and purpose of a company is more important than ever. But a company needs to be authentic in its purpose, and advertise its achievements in benefitting society, not just boosting their profits.
In the keynote panel on day two, Colin Mayer CBE repeated this and added that successfully incorporating and advertising a company's purpose will lead to increased profits anyway as consumers find it more trustworthy.
The conference also highlighted that sustainability and environmental issues are becoming more of a discussion in board rooms. The talks involved how board portals can not only help with better corporate governance, but also help companies achieve their environmental and sustainability goals.
Given the need for environmental concerns to be at the forefront of boards, paperless meetings show that companies are authentic about their purpose and social responsibility.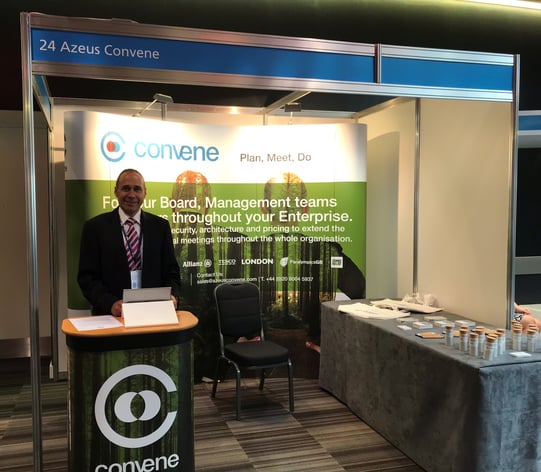 Much was also discussed on the topic of how recent and future technological innovations such as AI will change how the board operates and shape the role of the corporate secretary. The development of online board meeting software – such as Convene – helps corporate secretaries cut down time spent on administrative tasks, leave more time for important discussions to be had, allowing for board members to work remotely and increase the transparency of the board.
For company secretaries, writing up meeting minutes isn't the most efficient use of their time, especially when digital meetings can streamline that process - just one of the many benefits of implementing a board portal. Take a look at how Convene can make taking meeting minutes easier.
Other talks highlighted the importance of cybersecurity in an increasingly digital world, and how data breaches can be detrimental to a company's reputation. It was interesting to hear from speakers such as Rob Shapland who works on breaching into security systems. Find out more about Convene's commitment to security or read our cybersecurity blog series here.
'The costs, sources and strategies to enhance mental wellbeing at work' session, led by Sir Cary Cooper CBE, explained that mental health issues are becoming more common in the workplace. He also explored how some of the most productive nations in Europe have the lowest working hours!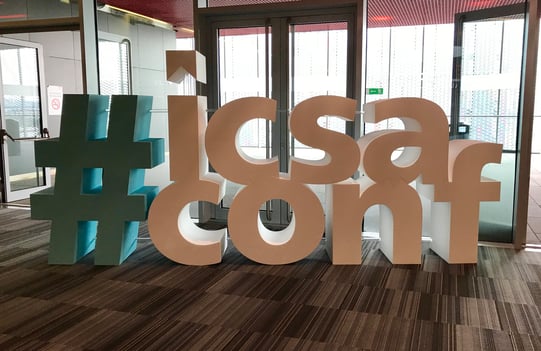 One year on after the biggest shift in data protection and privacy laws, attention is now turning to the requirement for organisations to demonstrate GDPR compliance by putting in place good governance.
Jonathan Bamford, Director of Strategic Policy at ICO, pointed out that accountability is one of the data protection principles and good governance ensures that the appropriate technical and organisational measures are put in place to abide by GDPR.
As part of our sustainability focus for this years' conference, we ran an offer to award the organisation whose board is best engaging with CSR, free access to our digital board meeting software for a whole year. The winner will be announced very soon!