We are pleased to announce that Azeus Convene has been shortlisted for 'Most Innovative Housing App/ Online Tool' at the 2017 Housing Innovation Awards.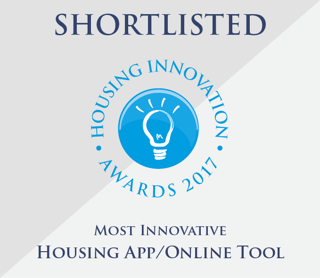 The Housing Innovation Awards, now in its sixth year, celebrate innovation in the UK housing sector, showcasing the most innovative housing providers, projects, products and companies.
Organised by Excel Publishing and Housing Magazine, the awards are publicised to a circulation over 25, 000 housing professionals.
The 2017 winners will be decided by an independent panel of industry experts and announced at the annual gala dinner on Wednesday February 8th, when housing's most innovative professionals will converge on Covent Garden's Grand Connaught Rooms to enjoy an evening of awards, networking and entertainment.
We at Azeus Convene would like to thank the awards committee for considering us and our clients in the housing sector who have embraced our digital meeting and collaboration solution.