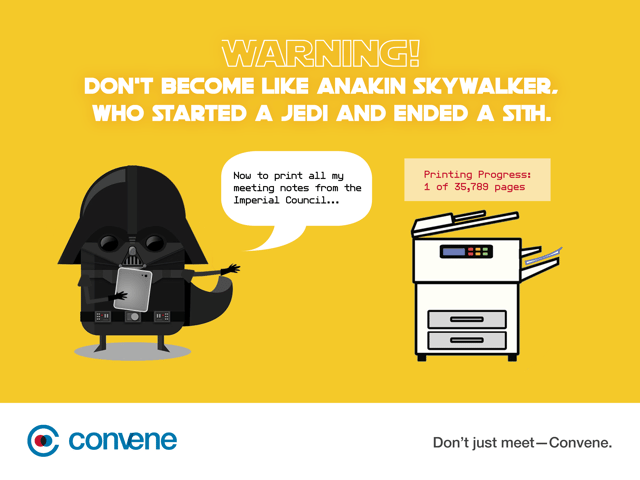 It's very easy to simply buy something that will 'change the way to do business', 'improve productivity' or 'make the office sustainable'. However, it is also very easy to fall back into old habits.
What are the hurdles to implementing sustainable practices?
Problem: Sustainability still does not fit neatly into the business case.
Solution: Look at the long term impact
Sustainable practices come in a variety of forms. Some are community driven, some are environmentally driven and some are economic.
The question leaders need to ask is can their business afford to be left in the dust, if competitors are making a clear choice for change. This is when companies have the choice to be far sighted or near sighted. Here are some examples of companies that have succeeded and continue to work on their impact:
Siemens is the most energy-efficient firm in its sector, producing more revenue per kilowatt used than any other industrial corporation. Siemens scored highly on nearly every criterium for the Corporate Knights' Most Sustainable Companies 2017, from having a low carbon footprint to low employee turnover. To top it off, Siemens is also dedicating a growing portion of its business to creating environmentally friendly infrastructure, with products like green heating and air conditioning systems.
The second on the list is a good example of economic sustainability. Norwegian insurance company Storebrand's CEO gets paid just 12 times more than the average Storebrand employee. That may sound like a huge gap, but among firms in the MSCI All Country World Index (ACWI), a basket of stocks designed to represent a wide range of companies across the globe, CEOs make on average 115 times more than their firms' workers
Problem: There is no common set of rules for sourcing sustainability.
Solution: See this is as an opportunity, not a threat.
Build an identity consistent with sustainability: Affirm sustainability as a brand value, develop staff training and awareness on sustainability. And there is obligation to limit sustainability to a few ' green' projects but instead extend it to the full range of products and services, thereby building sustainability into your company's unique selling point.
Understand that sustainable operations save money in the long run
There is now sufficient evidence that companies that integrate sustainability into their strategy perform better financially and have a competitive advantage.
A recent study showed leading companies experience an average internal rate of return of 27 to 80 percent on their low carbon investments.
There is evidence that being more efficient at using resources is a strong indicator of superior financial performance in industrial sectors and companies that have over-performed have taken their sustainability strategies the furthest.
Problem: Companies do not know how best to motivate employees to undertake sustainability initiatives.
Solution: Lead from the top.
If the board of a company travels in from various parts of the globe and consumes 300 pages per person per meeting, while asking employees to cut back on travel and printing, they are going to have a problem.
Many of our clients at Azeus Convene, started by bringing sustainable practices into the boardroom. They found board members already used their laptops and tablets, but had to also bring along a paper meeting pack. Many even had problems following a meeting remotely, so they came to us. When they found that they could adapt and even get the 'technophobes' commitment to going digital, many rolled out the solution to other teams.
By understanding what kind of sustainable practices will best suit your company, but setting up long term goals and by investing in the training of staff, you can make sure that sustainability is not a short term project but become and integral part of your company.
Like our Star Wars references? Take a look at our 'Light Side of Paperless Meetings' infographic here.