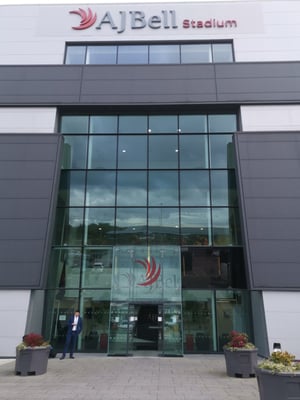 In October our first ICT for Education conference rolled around, so not knowing what to expect, we ventured up to Manchester. The conference was held in the AJ Bell Stadium, with around 100 delegates and 20 exhibitors. We were keen to get as much feedback as possible from the industry experts and make some new friends whilst we were at it.
The conference highlighted a number of problems that schools are having with their meeting processes, all for which Convene is the solution.
The use of pen and paper in meetings is a regular occurrence. Now more than ever, schools are committed to seeking ways to preserve our planet for future generations. Convene for Schools allows schools to go totally paperless for their meeting process.
Meetings are a vital part of the operation of a school, with some schools having up to 4 meetings a week. With so many meetings taking place it can become a little overwhelming - having all your meetings on one platform, stored securely makes it easier to manage. Convene also makes it easier to set recurring meetings.
Staff absences cause disruptions to meetings. Convene for Schools can alleviate the disruptions caused by absent staff at meetings. Not only are you able to view meeting packs whilst on the go, you are also able to make annotations and share them with everyone in the meeting.
Security and confidentiality of documents. Some schools are sharing information via whatsapp and email, which can then be passed on. Convene for Schools allows the administrator to set permissions for who is allowed to view which document. Once in the app, participants cannot screenshot or forward the documents on. If a device is lost or stolen, it can also be wiped from the Convene for Schools portal.
Tasks can be forgotten about following a meeting. Action points discussed in meetings can sometimes be forgotten about or not carried through. Convene provides an action point tool which allows the administrator to set tasks for the participants, which are then followed up with reminders.
Overall, the conference was very insightful and we look forward to the next one in Brighton on 13th March 2020. We'll also be exhibiting at BETT Show 2020. If you would like to find out more about Convene for Schools check us out here and follow us on Linkedin.