This week, Convene were delighted to attend the NHF's National Housing Summit. We've attended a number of the NHF's conferences in 2022 and were delighted to have another chance to connect with housing professionals from around the country. This year, the event was held at the ICC in Birmingham.
Many of the talks reflected on the crises which impacted everyone in the room. From the climate crisis which has increased the need for sustainable homes to the housing crisis itself, experts asked complex questions and searched for solutions.
It is a time for the housing sector to come together and consider how best to approach the challenges of the 21st century.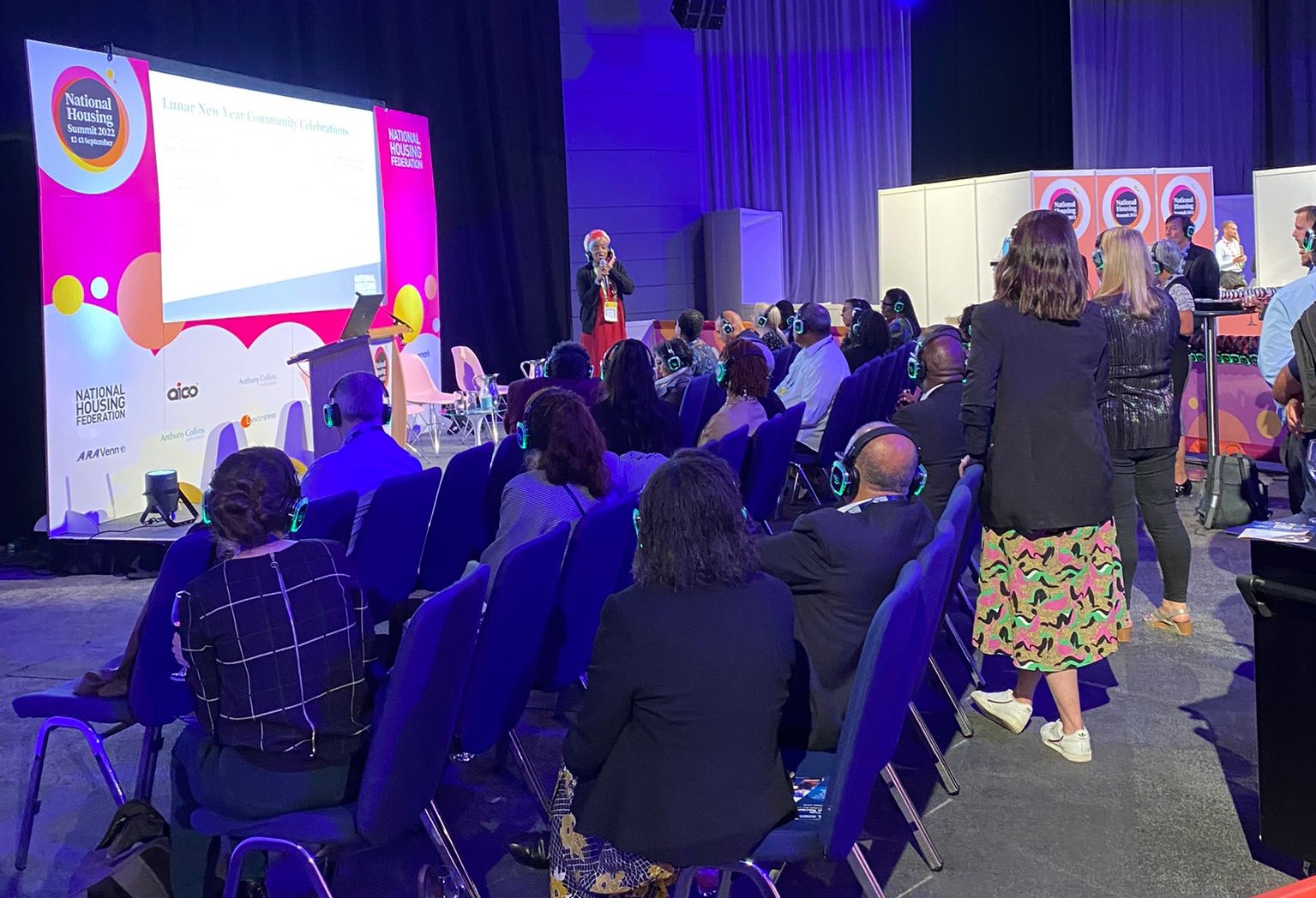 As Convene's Gemma Walford noted: 'Listening to the talk yesterday on social housing at the forefront of the climate crisis, about the role social landlords play in sustainable development of 2.7M homes, there seemed to be a consensus that the journey and scale of the challenge is huge. It means moving towards 2030 and 2050 targets in a financial crisis where income will be capped. Deciding which priority to do first is key to success.'
Our days were filled with conversations about our new ESG reporting tool: Convene ESG. Designed in collaboration with housing associations, our aim is to alleviate some of the challenges of data gathering, performance tracking, and reporting so organisations can move towards net zero. Organisations are able to track progress, set goals, see best practice and produce a 'funding-ready' SRS report.
Gemma pointed out that: 'Understanding your own homes and getting behind the data will be key to making the right choices and putting the right plans in place, so a data platform is a good starting point'.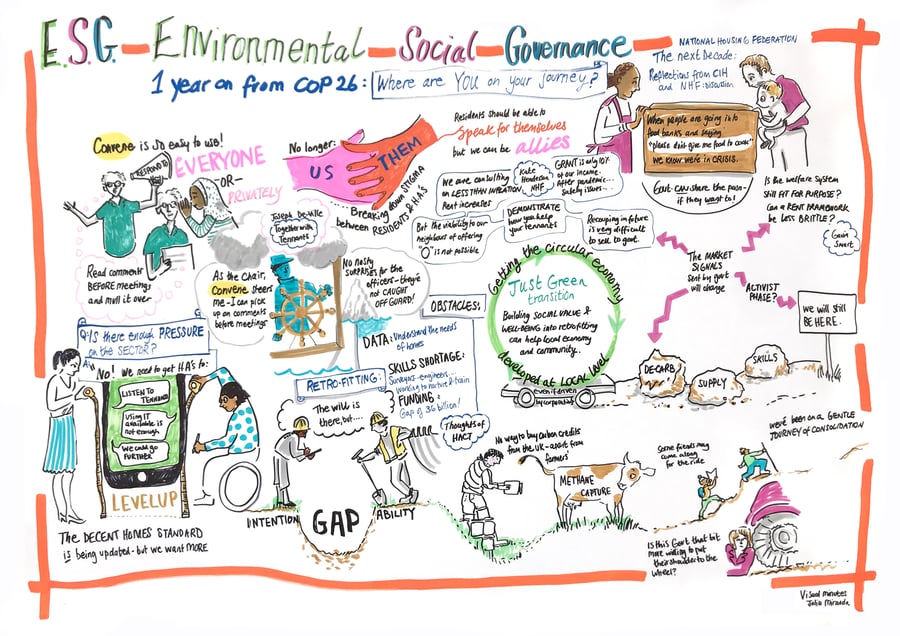 After two days of sharing knowledge and ideas, we left feeling very much inspired. We are proud of our long-standing work with the housing sector and look forward to evolving together in future.
As Gemma concluded: 'It was a pleasure meeting so many of our existing customers and hearing how they've been using Convene's Board Portal to make their Board meetings work better and improve overall governance.'
How Can Convene in Teams Support Your Housing Association?
Convene can offer you a variety of software solutions depending on your housing association's needs. As mentioned, our newest product Convene ESG has been designed for housing associations by housing associations. We are proud sponsors of the SRS and aim to streamline all your ESG reporting processes.
Beyond this, Convene is also known as a trusted Board Portal provider. With over 100 housing association clients, we are one of the leading meeting software solutions in the housing industry. Just read any of our customer success stories to find out why.
We now also offer Convene in Teams, so your whole organisation can benefit from successful governance. We integrated our award-winning Convene Board Portal with Microsoft Teams to create the ultimate digital workplace solution. This means your whole organisation can benefit from the advantages of a Board Portal and streamline their meeting processes.
Whether formal or informal meetings, Convene in Teams allows you to collaborate simply across multiple channels. Users can take full advantage of Convene's management features and Teams collaboration tools without the hassle of switching between applications.
If you'd like to learn more about how Convene can help your housing association, please don't hesitate to contact us and book a free demo today!