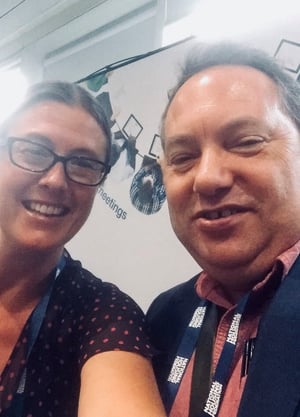 On the 14th of June, we attended the National Housing Federation Governance Conference to exhibit our digital platform and board meeting app. This year's conference was all about getting a fresh perspective on leaner governance and more efficient housing associations, which meant that digitalisation was a key topic of discussion amongst the delegates.

We were delighted to host so many old and new friends at Stand 8, including Mike Fuller from Hanover Housing, one of our first housing customers, which is now merging with Anchor Homes.
We also met up with Dave Shaw, Head of Governance at Great Places Housing, a newer client who has fully embraced paperless meetings. Here's what he had to say: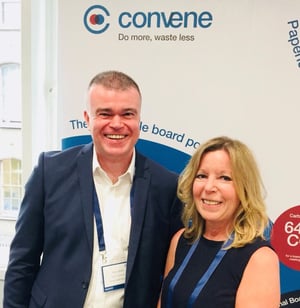 Prior to the introduction of Convene we had a very traditional Board set up. Hard copies of the papers were produced for each member with some agenda being over 500 pages. With 10 Board members plus 3 Executives, that's a lot of paper!

Having Convene means that members of the board have access to the papers far sooner, allowing them more time to read and digest the issues for consideration. This has strengthened understanding and enhanced debate at our board meetings.

Although not everyone was keen on the change at first, and despite some initial teething problems the benefits are there for all to see.

The 'comments' function has enabled members to raise any questions in a much more transparent fashion and has enabled the Executive to draft / provide responses.

Convene's line of 'do more, waste less' is evident in the value it brings.
Key challenges facing housing boards were widely debated at the conference, with influential speakers addressing topics such as the issues of managing merger integration, and governance considerations for associations one year on from the Grenfell Tower fire.
Issues surrounding security, responsibility, and modernisation were also on the agenda in the debate about GDPR; with Penny Huggard of Futures Housing Group and Stephanie Vasey of Hanover Housing Association, delighting the conference with their talks on completing the journey to compliance.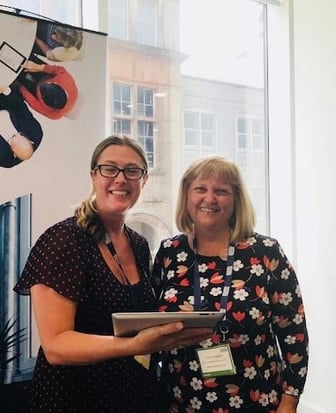 One key challenge kept popping up in our discussions with delegates: the need to use technology to modernise, improve services, and drive cost reductions. We were delighted that so many delegates were interested in seeing how Convene can help with improved more efficient reporting and the implementation of sustainable practices.
If you are attending the CIH conference in Manchester, between June 26 and 28, we'll be at stand E65 talking more about how housing boards can benefit from our digital meeting solution and app.